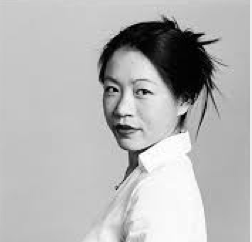 MYSTERIES OF CLOCK 
Théâtre musical pour 1 violoniste et 1 percussioniste
Musique et mise en scène Roland Auzet
Avec Aiyun Huang et Mark Fewer
Festival de Strafford, Canada
Production Act Opus
—
Synopsis:
The scene is divise in two The bodies are different the disorder is twinning.
Sometimes movements are identical, gestures and postures are the same.
It is said that after several years, a man and a woman are alike and the same body.
They try and try to continue to talk and be alone or with other … There are missed opportunities and desires to escape …
They looking each other in space, play music and interpret additional unknowingly listen to voice mails and audio messages …
They seek to know where the other while not knowing that it is within oneself.This research will be a source of passion, tear, sensuality absolute and continuous quest.